United Front: Search & Rescue Group Coaching Pilot
5 (Registered)
(0 Review)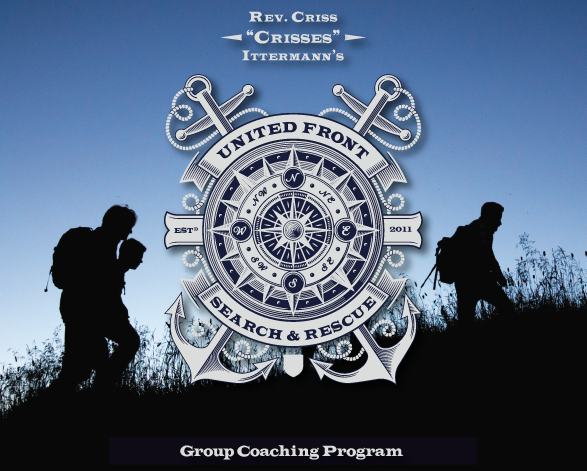 How do you locate and assist stuck or lost headmates and help them find their way (back) to the Here & Now?
4 Fridays: February 12th to March 5th 2:00pm – 3:30pm EST
WE ARE NO LONGER ACCEPTING NEW SIGN-UPS.  Stand by for the course to be re-released as a stand-alone, self-paced course.
Join us in this 4-week coaching group to learn more about:
Why internals get stuck or go missing
What the difference is between being in the Here & Now versus the There & Then
How we can help folk in the There & Then find their way to the Here & Now
How to help headmates stay in the Here & Now once they're here
This coaching group will cover & discuss:
Some of the singular world's theories about how trauma (regardless of when it happens) impacts "parts" and probably equally applies to headmates
Different "styles" of getting lost or stuck
Exploring the nature of the There & Then
Presence & Time-Sense (the Here & Now)
Rescue Missions: big & little
How to create an internal environment that encourages remaining in the Here & Now
Suitable candidates for this intermediate-level group coaching will have:
Significant internal cooperation and group trust amongst at least a sub-group of their system.
Intermediate level of communication in-system (the ability to have internal discussions or meetings).
The ability to consider spiritual concepts from other cultures than their own.
(optional but very helpful) A good sense or grasp of your inner world.
Deadlines **Changed!**: Application by or on February 1st, interview by or on February 5th.
This coaching group will be a mix of live presentations and written materials/suggested assignments. To get the most from the course it's suggested to take advantage of all the provided materials unless it is marked as optional.
Important: if you have significant troubles with spiritual concepts, are struggling with your time-sense or consciousness stability, or do not have a safe environment or time/safe space in which to work with your headmates, this is not going to be the best coaching group for your system. It is highly suggested that folk ensure they have a safe space and time before embarking on any rescue missions or making direct contact with headmates who may not be stable.
Course Content
Total learning:

29 lessons
Coaching Application

By February 5, 2021. All attendees for the coaching pilot group are screened by application and interview. Please answer the following questions and follow the instructions in this module. The last assignment will include scheduling an interview appointment with the Crisses.

In Their Shoes: Stuck & Lost Headmates

February 12, 2021 group coaching session prep.

Preparations: Becoming a Welcoming System

February 19, 2021 group coaching session prep.

Rescue Missions

February 26, 2021 group coaching session prep.

Welcome Home / Welcome Back

March 5, 2021 group coaching session prep.
Instructor