United Front: Building Trust Group Coaching Course
9 (Registered)
(0 Review)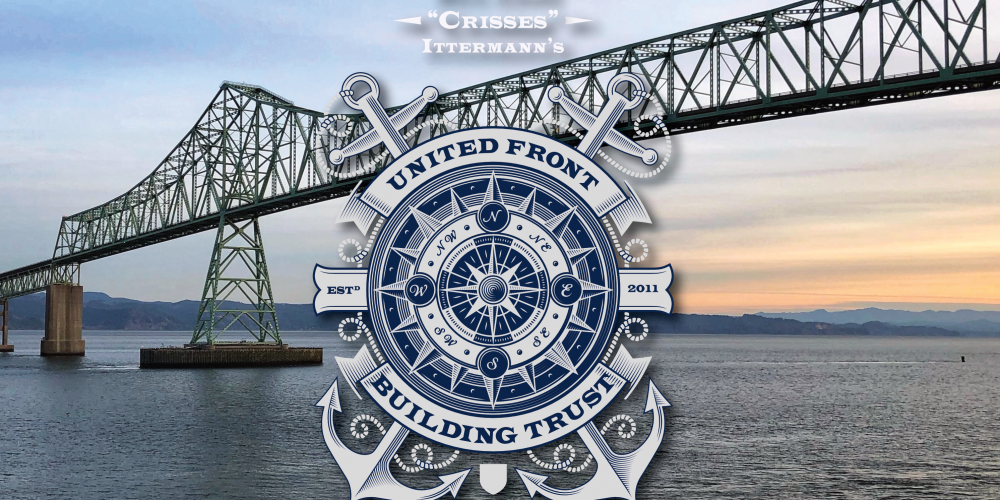 6 Saturdays: February 12th through March 19th, 2022 2:00pm – 3:30pm EST
Note that Daylight Savings Time in the US ends March 13th, so the final session's time may shift in your time zone.
We will accept between 4-8 students. If there are less than 4 student applications submitted for consideration we will reschedule or cancel.
Join us in this 6-week coaching group to learn more about:
This course is specifically for plural & DID systems challenged by internal conflict and not able to get along inside.
We will work through the paradigms, obstacles, and behaviors that pull system mates apart and encourage discord in order to replace them with compassion, equality or equity, mutual respect and even trust that are needed to deescalate internal conflict, achieve group goals, and fully embrace that y'all are all in this together.
This is a "flipped classroom" model 1 coaching course to learn and practice how to:
Accept your& current reality and that everyone in your system is trying to protect you& in their own way, even if the results are undesirable
Promote communication, compromise and internal safety
Foster an environment suitable for co-consciousness or future rescue missions to help lost or stuck headmates
Develop empathy, compassion and healthier internal boundaries so that there's less passive influence from emotional flashbacks
Notice when anxiety triggers stuck & lost headmates or system rebels into having flashbacks & flooding, and responding compassionately
Understand how it feels to be in "their shoes" and put an end to behaviors that oppress and demean headmates
Create a stronger foundation of trust for community, communication or collaboration in the future
Reconcile intra-system rifts between headmates, system members or alters
Suitable candidates for this course should:
Have a System Safety Plan already in place
Not be in crisis or constant denial
Have a professional supporter aware that you're going through the course, or a strong external support system in place
Bring a willingness for both/all sides to come to the table, and try (yeah we know!) to leave your attitudes at the door.
Commit to the full 6 weeks, even if your entire system is suddenly singing songs and making smores around a campfire in your Inner World.
Since this is specifically for systems with internal conflict and everyone needs to feel safe coming to the table, whether in your body or in a group with other systems, we feel the need to have some extra ground rules:
No verbal or otherwise attacks will be tolerated during live session time, against any attendees whether in your body or other bodies.  Attacking anyone will be grounds for immediate expulsion from the session and possibly the remainder of the coaching group.
If you& do not feel that everyone can be civil towards others for the live sessions, this is not the course for y'all and y'all should instead try out our system trust issues podcast series  (6 episode series, about 3 hours, all 6 episodes have transcripts) until we have made this a self-led course later in 2022.
This course is based around the "System Trust Issues" series of our podcast Many Minds on the Issue (starting with episode 009: Welcome to DID: We are not your enemy), and the Building Trust pilot group coaching sessions from Fall 2020. Feel free to listen to the series before the course starts, though the episodes will also be assigned and discussed during the course as well along with supplementary lectures, readings, videos, etc.
This course is a mix of text-based lectures, recorded presentations, audio recordings, and written materials/suggested assignments. Live meetings allow voice, text chat and screen sharing at this time. We are not asking participants to be on camera, and cameras should start "off" but please cover your camera anyway.
To get the most from the course students will need to take advantage of all the provided materials unless they are marked as optional or suggested. If you have any accessibility needs, please make that clear during the application process and we will make every attempt to accommodate you&. 
Note: no fee is required for this course. You must fill out an application and be interviewed for access to the course which includes a live coaching group.
Deadlines: Applications are due on or by January 21st, 2022; those who have already filled out an application must schedule their interview on or by January 26th, interviews to be held on or by February 2nd, 2022 (except alumni whom may opt out of the interview).
---
In a flipped classroom, lectures are prerecorded or provided before live class time — students are expected to work through the lecture materials on their own time and bring questions and topics for discussion to the live class groups.[↩]
Course Content
Total learning:

33 lessons
Building Trust: Course Introduction

Week 1 - Recruits v. Rebels

Week 3 - Boundaries & Empathy

Week 5 - System Trust Issues - compromising trust & Building trust

Week 6: Recruits, Rebels & Adventurers

This is the follow-up to Welcome to DID: We are not your enemy (episode 009 on the Many Minds on the Issue podcast). What happens when you're getting along better? How can you get along without agreeing? How can such very different people put their talents to use in compatible ways?
Instructor
We believe in inclusive community, and strong advocacy and support for struggling, disabled and stigmatized community members. We advocate for faster diagnosis, better therapies, adjunct & complementary offerings that can help boost the efficacy of recovery efforts on behalf of disordered, dysfunctional and struggling plural & DID systems. For our full background pertaining to creating courses on this site please see Instructor Background: The Crisses. We are an autistic, disabled, non-binary, gender-fluid, plural-identified quoigenic DID-diagnosed polyfragmented modular system with about 157+ system members of a wide variety of types. We are geeks, authors, content creators, instructors, healers, coaches, and mental health advocates. We have hEDS, CIDP, Reynaud's syndrome, several other related issues, and are transition opportunists. We live in upstate New York in the USA, and we moonlight as a pet sitter. For our full CV, please see https://Crisses.org.