United Front: Building Community Group Coaching Pilot
9 (Registered)
(1 Review)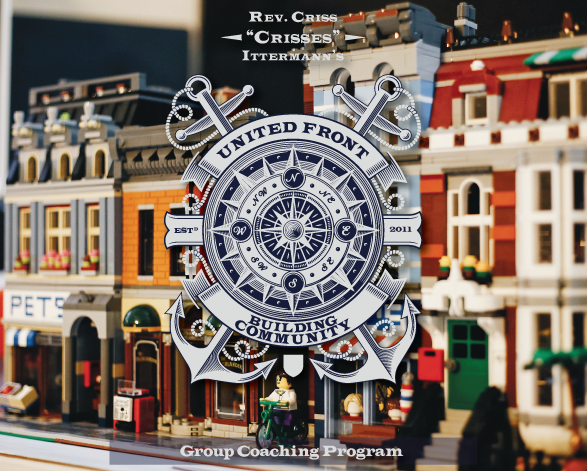 NOTE: You have to pass these courses before you can enroll this course.
Course exploring the intertwined concepts of what creates community, an intricate and strong internal culture, and builds system resilience against being (re-)traumatized in the future.
Self-paced with live discussions on Sundays 2:00pm – 3:30pm EST/EDT
Coaching group alumni only.  Stand by for the course to be re-released as a stand-alone, self-paced course.
This our most dense course. Join us to explore the intersection of community, culture, communication, trust, and selves-care woven together with the idea that there's a relationship between deliberately building a group culture and developing system-level resilience that may help protect your members from taking on new traumas in the future.
Join us in this ongoing selves-paced course to learn more about:
How 5 components of building culture relate with 6 qualities of resilience (and working on them!)
Develop internal values that y'all can hang your& collective hat on
Take your internal trust to a new level
Foster a sense of group identity and belongingness, equality and internal inclusion
Up-level your internal teamwork
Suitable candidates for this advanced-level course will have at least several of these qualities:
Have taken a prior group coaching pilot with the Crisses (required for now).
Already done significant group headwork, group projects, or have developed a sense of internal community already. (Can include elaborate innerworld design projects, rescue missions, trauma work, completing the United Front Boot Camp, etc.)
Have a strong "leadership role" group of residents ("elders", for example) who work together and help foster and guide other (consenting) headmates in their system.
Excellent of communication in-system (the ability to have large system forums, system-wide votes, debate forums, internal workshops, skill-sharing, working groups, or other types of elaborate internal  meetings).
Working deliberately with overwhelming majority consent of known system members towards becoming a lifelong plural or group entity (i.e. healthy multiplicity, or a similar concept).
Have a group shared value of continual selves-improvement, or lifelong learning.
This coaching group contains a mix of audio, video, and written materials/suggested assignments. To get the most from the course it's suggested to take advantage of all the provided materials unless it is marked as optional.

Please notify us if you& require accommodations we are always working on ways to increase accessibility within our limited resources and will gladly discuss how to make the course more accessible. One known issue with this course is that the material is rather dense, which is why it is selves-paced now. We always take feedback, so those with text-processing issues, for example, may need us to modify course materials.
Live meetings currently are being held on a video/audio/text platform. We will gladly work out ways to make this more accessible as needed.
Course Content
Total learning:

38 lessons
Coaching Application

This is the course introductory materials.

We're Back to Trust: Wisdom & Justice

This is the "Week 1" section.

Belongingness: "Humanity" - Inclusion & Celebration

This is the "Week 2" section.

No Hidden Agendas: Transparency & Courage

This is the "Week 3" section.

Going Where Life Takes Us: Moderation & Principles

This is the "Week 4" section.

Onward & Upward: Transcendence & Hope

This is the "Week 5" section.

Bringing it all Together

This is the "Week 6" and final section.
Instructor
KingdomBalance

A fresh take at building community by empowering individual traits and personal choices

When we started the course we had very little idea about what we were getting into. We have read plenty of self improvement and community building exercises created from the singlet perspectives, but this course took us through epiphanies and perspectives we had not considered before. For a few weeks since the start we had been telling our friends how wonderful it had been to be learning ideas that we had not considered before. The course material here takes two different bodies of knowledge and finds a new yet profound connection between them. The combined wisdom created by this association is empowered by both the individual strengths of the two sources as well as the experience of the system who put the course together. We were inspired by how the material helps build mutual respect between the different members of the community being built, and how much each member is encouraged to seek out their own strengths and values. The ideas on leading by example and giving room for each member's free will and how that leads to building a strong community, was particularly enlightening for us. The material is so extensive in its depth that whenever we re-visited any part of it, we seemed to gain something new, and yet, the concepts were also presented in a wide enough variety of media (text, videos, audios, etc.) that we could invest various levels of energy at different times and still learn something significant. This course is definitely suited for a self-paced format. And it is a good resource for systems looking to build long lasting wellbeing of their inner community.