United Front: Reparenting Group Coaching Course
9 (Registered)
(0 Review)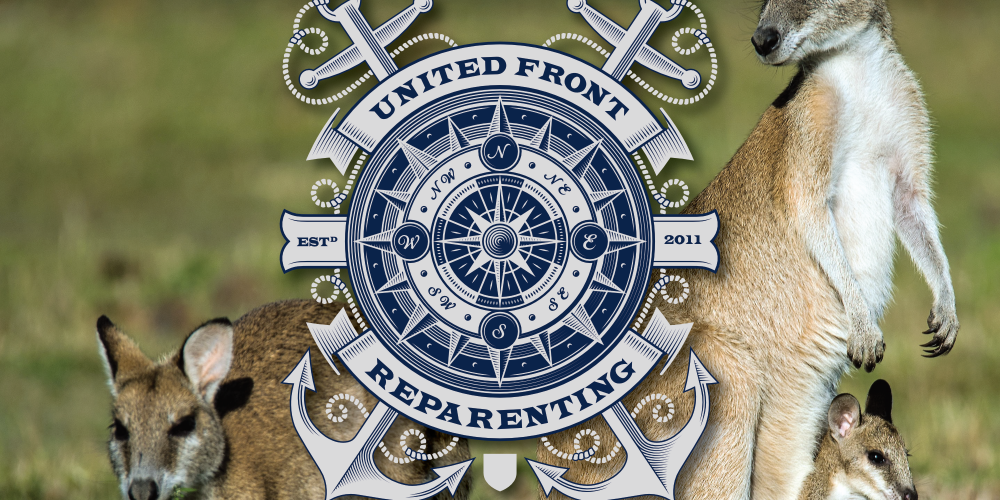 Course Enrollment is Closed. The course price is $10,000 to prevent enrollments.
This course will be edited and prepared for self-led offerings in early 3rd quarter of 2022.
About this Course
Join us in this 6-module coaching group (with 8 live discussion meetings) to help you build up an internal reparenting-based community.
In this group, we will discuss and use techniques to build towards a safer, more loving, more caring internal community that helps your inner children heal by providing for them according to their needs. Materials will help systems figure out what's in your way, work on ways to reliably set up your internal world (whether or not you can visualize it) to support your inner kids, and resolve stumbling blocks to work through them.
This course is specifically for plural & DID systems dealing with intrusions from traumaholders, who have system kids who are looking for parental figures, and for folk who have gone through Search & Rescue &/or Inner Worldscaping and are looking for ways to help troubled younger passengers and work towards onboarding system residents regardless of age. It's also appropriate for systems who do not have appropriate and safe external parental figures or role-models.  You can take this course before Search & Rescue in preparation for rescuing young traumaholders, or even if you already have been working on a reparenting focused community.
This is a "flipped classroom" model 1 coaching course to learn and practice how to:
Leverage your inner world (however it may be available) to create safe spaces that are engaging and help system kids feel safer
Disengage from inappropriate external parental figures and redirect system kids towards internal carers
Recognize ages and stages, discuss the many ways system kids may overlap with external agemates, or not
Improve your& own parenting skills internally
Explore decent external parenting role-models for your bigs and teens to learn from
Learn to provide round-the-clock care for system kids and why this is important
Understand a variety of parenting styles that y'all can choose from
How to lead learning and behavior by setting a good example for your headmates
Inspire more system kids to potentially age up
Suitable candidates for this course should:
Be prepared to sincerely take care of your system's children, including middles, teens and young adults
Have at least one or more system carers prepared to help with parenting system children
Commit to the full 6 weeks, to help build skills in case of any newly discovered system kids in the future, even if you quickly establish a well-bonded relationship with your system kids early on in the course
For an overview of how our offerings weave into each other, and flowcharts to help pick where y'all would like to go next, see the United Front System Self-Help Flowchart/Decision Maker.
This course is a mix of text-based lectures, recorded presentations, audio recordings, and written materials/suggested assignments. Live meetings allow voice, text chat and screen sharing at this time. We are not asking participants to be on camera, and cameras should start "off" but please cover your camera anyway.
To get the most from the course students will need to take advantage of all the provided materials unless they are marked as optional or suggested. If you have any accessibility needs, please make that clear during the application process and we will make every attempt to accommodate you&. 
Note: no fee is required for this course. You must fill out an application and be interviewed for access to the course which includes a live coaching group.
---
In a flipped classroom, lectures are prerecorded or provided before live class time — students are expected to work through the lecture materials on their own time and bring questions and topics for discussion to the live class groups.[↩]
Course Content
Total learning:

33 lessons
Reparenting: Course Introduction

Course Overhead & Application Process

Module 2 — Compassion, Love & Caring

Module 3 — Creating a Space & Engaging with Kids

Module 4 — Kids & Adults - Ages & Stages

Module 5 — Aging Up & Getting Unstuck

Module 6 — Parenting Wrap-Up & Open Discussion
Instructor
We believe in inclusive community, and strong advocacy and support for struggling, disabled and stigmatized community members. We advocate for faster diagnosis, better therapies, adjunct & complementary offerings that can help boost the efficacy of recovery efforts on behalf of disordered, dysfunctional and struggling plural & DID systems. For our full background pertaining to creating courses on this site please see Instructor Background: The Crisses. We are an autistic, disabled, non-binary, gender-fluid, plural-identified quoigenic DID-diagnosed polyfragmented modular system with about 157+ system members of a wide variety of types. We are geeks, authors, content creators, instructors, healers, coaches, and mental health advocates. We have hEDS, CIDP, Reynaud's syndrome, several other related issues, and are transition opportunists. We live in upstate New York in the USA, and we moonlight as a pet sitter. For our full CV, please see https://Crisses.org.