United Front: Ship's Log Planner Course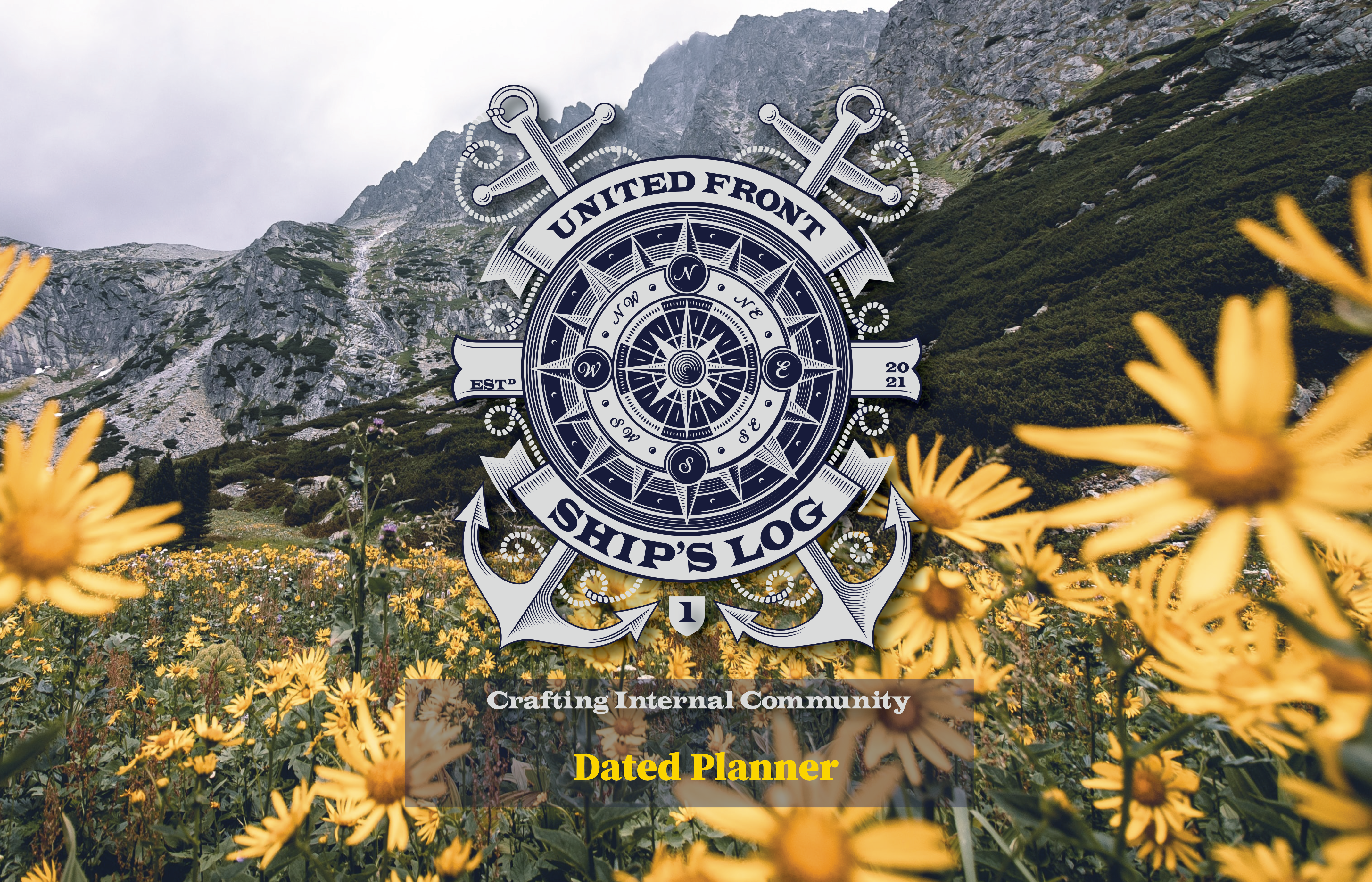 Do you have the United Front: Ship's Log Dated Planner and want more tips and information on ways to use it more effectively?
While there are instructions for nearly everything already in the planner (except the System Safety Plan, which is in another entirely free course), there's a lot of nuances to learning to manage and track time, a lot of bonus materials, and some of the instructions are not written out but implied in the example pages. Also there's creative ways to use the planner and tips that we're gathering from people who have actually used the planner that are worth sharing.
The planner is for selves-coaching as well, something not as apparent from reading the instructions. We'll show you a basic process for coaching your system using the planner materials that y'all can modify and tune to work best for your system.
For an overview of how our offerings weave into each other, and flowcharts to help pick where y'all would like to go next, see the United Front System Self-Help Flowchart/Decision Maker.
Course Content
Total learning:

27 lessons
Monthly, Weekly & Daily Planning

How we set ourselves up to achieve our goals one month, week or day at a time.

Next Year & Year's End Review

Coaching with the Ship's Log Planner

2022 Documentation

A holding place for 2022 documentation while we're still working on the planner itself. Some documentation is being pulled out of the planner to this section.
Instructor
We believe in inclusive community, and strong advocacy and support for struggling, disabled and stigmatized community members. We advocate for faster diagnosis, better therapies, adjunct & complementary offerings that can help boost the efficacy of recovery efforts on behalf of disordered, dysfunctional and struggling plural & DID systems. For our full background pertaining to creating courses on this site please see Instructor Background: The Crisses. We are an autistic, disabled, non-binary, gender-fluid, plural-identified quoigenic DID-diagnosed polyfragmented modular system with about 157+ system members of a wide variety of types. We are geeks, authors, content creators, instructors, healers, coaches, and mental health advocates. We have hEDS, CIDP, Reynaud's syndrome, several other related issues, and are transition opportunists. We live in upstate New York in the USA, and we moonlight as a pet sitter. For our full CV, please see https://Crisses.org.