5 (Registered)
(0 Review)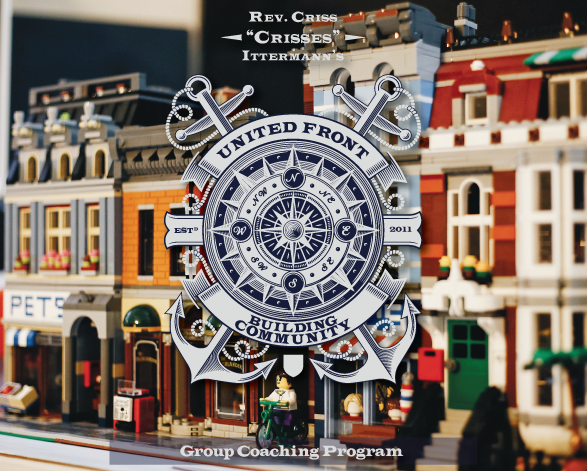 Course exploring the intertwined concepts of what creates community, an intricate and strong internal culture, and builds system resilience against being (re-)traumatized in the future.
6 Sundays: February 21st to March 28th 2:00pm – 3:30pm EST/EDT
WE ARE NO LONGER ACCEPTING NEW SIGN-UPS.  Stand by for the course to be re-released as a stand-alone, self-paced course.
This is going to be our most dense session of all. Join us to explore the intersection of community, culture, communication, trust, and selves-care while we weave together the idea that there's a relationship between deliberately building a group culture and developing system-level resilience that may help protect your members from taking on new traumas in the future.
Join us in this 6-week coaching group to learn more about:
How 5 components of building culture relate with 6 qualities of resilience (and working on them!)
Develop internal values that y'all can hang your& collective hat on
Take your internal trust to a new level
Foster a sense of group identity and belongingness, equality and internal inclusion
Up-level your internal teamwork
Suitable candidates for this advanced-level group coaching will have at least one of these qualities:
Have taken a prior group coaching pilot with the Crisses (preferred).
Already done significant group headwork, group projects, or have developed a sense of internal community already. (Can include elaborate innerworld design projects, rescue missions, trauma work, completing the United Front Boot Camp, etc.)
Have a strong "leadership role" group of residents ("elders", for example) who work together and help foster and guide other (consenting) headmates in their system.
Excellent of communication in-system (the ability to have large system forums, system-wide votes, debate forums, internal workshops, skill-sharing, working groups, or other types of elaborate internal  meetings).
This coaching group will be a mix of live presentations and written materials/suggested assignments. To get the most from the course it's suggested to take advantage of all the provided materials unless it is marked as optional.
Course Content
Total learning:

37 lessons
Time:

6 weeks
We're Back to Trust: Wisdom & Justice

February 21, 2021 group coaching session prep.

Introduction: What is "Culture"?

Building Community First Live Session

Unlimited Time

Exercise: System Member Rights

Belongingness: "Humanity" - Inclusion & Celebration

February 28, 2021 group coaching session prep.

Introduction: A Place to Call "Home"

Building Community Second Live Session

Unlimited Time

Exercise: Membership Has Privileges

No Hidden Agendas: Transparency & Courage

March 7, 2021 group coaching session prep.

Introduction: Balancing Strengths

Feeling the Fear & Doing it Anyway

Building Community Third Live Session

Unlimited Time

Exercise: What did you expect? Honesty & Consequences

Going Where Life Takes Us: Moderation & Principles

March 14, 2021 group coaching session prep.

Introduction: Encouraging Atmosphere

Building Community Fourth Live Session

Unlimited Time

Exercise: What do we truly value?

Onward & Upward: Transcendence & Hope

March 21, 2021 group coaching session prep.

Introduction: Greater than the Sum

Living Larger than (Your Individual) Life

The Art of Receiving – Optional

That's the Spirit! – Optional

Building Community Fifth Live Session

Unlimited Time

Exercise: Vision as your System Glue

Bringing it all Together

March 28, 2021 group coaching session prep.

Quality of Life: the 7 Ls & Maslow's Needs

Building Community Final Live Session: Q&A or Review

Unlimited Time

Coaching Group Evaluation

Unlimited Time
About the Instructor
crisses