5 (Registered)

(0 Review)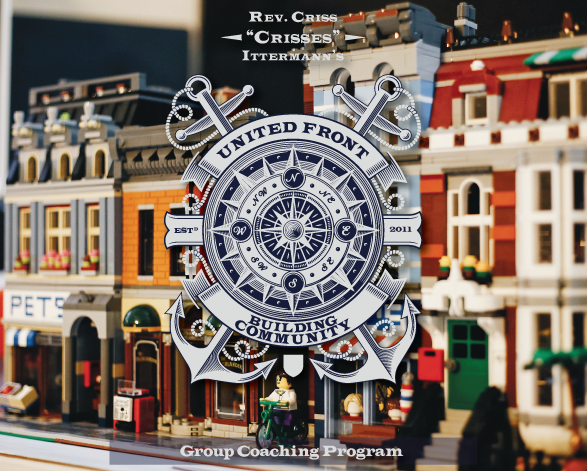 Course exploring the intertwined concepts of what creates community, an intricate and strong internal culture, and builds system resilience against being re-traumatized in the future.
6 Sundays: February 21st to March 28th 2:00pm – 3:30pm EST/EDT
Prior attendees of coaching groups will get preference for this advanced-level coaching group.  Others are welcome to apply to be on the waiting list in case of open slots.
You must complete the first assignment (application + interview) in order to access the remainder of the coaching group materials, introduction lessons, the live session links, etc.
This is going to be our most dense session of all. Join us to explore the intersection of community, culture, communication, trust, and selves-care while we weave together the idea that there's a relationship between deliberately building a group culture and developing system-level resilience that may help protect your members from taking on new traumas in the future.
Join us in this 6-week coaching group to learn more about:
How 5 components of building culture relate with 6 qualities of resilience (and working on them!)
Develop internal values that y'all can hang your& collective hat on
Take your internal trust to a new level
Foster a sense of group identity and belongingness, equality and internal inclusion
Up-level your internal teamwork
Suitable candidates for this advanced-level group coaching will have at least one of these qualities:
Have taken a prior group coaching pilot with the Crisses (preferred).
Already done significant group headwork, group projects, or have developed a sense of internal community already. (Can include elaborate innerworld design projects, rescue missions, trauma work, completing the United Front Boot Camp, etc.)
Have a strong "leadership role" group of residents ("elders", for example) who work together and help foster and guide other (consenting) headmates in their system.
Excellent of communication in-system (the ability to have large system forums, system-wide votes, debate forums, internal workshops, skill-sharing, working groups, or other types of elaborate internal  meetings).
Deadlines **Changed!**: Application by or on February 1st, interview by or on February 5th.
This coaching group will be a mix of live presentations and written materials/suggested assignments. To get the most from the course it's suggested to take advantage of all the provided materials unless it is marked as optional.
Course Content
Total learning:

28 lessons
Time:

6 weeks
We're Back to Trust: Wisdom & Justice

February 21, 2021 group coaching session prep.

Building Community First Live Session

3 days

Belongingness: "Humanity" - Inclusion & Celebration

February 28, 2021 group coaching session prep.

Building Community Second Live Session

3 days

Transparency: Courage

March 7, 2021 group coaching session prep.

Feeling the Fear & Doing it Anyway

Building Community Third Live Session

3 days

Ambiance: Moderation & Principles

March 14, 2021 group coaching session prep.

Building Community Fourth Live Session

3 days

Synergy: Transcendence

March 21, 2021 group coaching session prep.

Living Larger than (Your Individual) Life

Building Community Fifth Live Session

3 days

Bringing it all Together

March 28, 2021 group coaching session prep.

Quality of Life: the 7 Ls & Maslow's Needs

Building Community Final Live Session

3 days

Coaching Group Evaluation

3 days

Final
About the Instructor
crisses